Optical fiber slip ring, also known as optical fiber rotary connector, optical fiber rotary joint, uses optical fiber as the data transmission medium, and has been used in many fields due to its high speed, long life, high security and other characteristics.
Laser device manufacturers purchase a large number of JINPAT optical fiber slip rings every year, especially multi-channel optical fiber slip rings.They install optical fiber slip rings on high-power laser cutting equipment and multi-axis processing equipment.Underwater robot manufacturers also purchase many optical fiber slip rings, which can efficiently transmit the signals collected by the robot and help the robot maintain its posture when working underwater.In addition to these, many industrial equipment will also use fiber optic slip rings instead of traditional electrical signal slip rings to transmit signals, such as those heavy machines that operate in harsh environments with heavy dust.Optical fiber slip rings are also often used in offshore equipment. For example, some special-purpose ship winches will use optical fiber slip rings as signal transmission modules.
As a special optical component, the optical fiber slip ring has high precision and high technical content, so its price is much higher than that of the electrical slip ring.Therefore, common surveillance cameras in life will choose traditional electrical slip rings to reduce costs.For national defense monitoring equipment with higher confidentiality requirements, integrated optical fiber slip rings will be selected.With the gradual popularization of optical fiber slip ring technology, whether it is civilian automatic processing equipment or military weapon equipment increasingly choose optical fiber slip ring as the signal transmission module.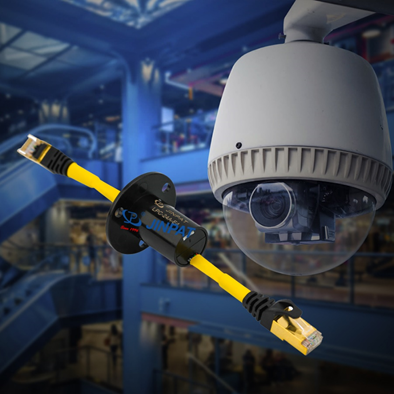 JINPAT Electronics has been working in the slip ring industry for 26 years.JINPAT not only good at developing electrical slip rings, but also insists on independent research and development of optical fiber slip rings, and continuously carries out technological innovation.JINPAT has been committed to better serving customers, please feel free to contact us!