As a private-ran historical slip ring manufacturer in China, JINPAT Electronics spares no effort in bring customers with satisfactory high standard slip ring solutions. Within the years, JINPAT has kept improving its technology as well as product quality. Since establishment, JINPAT has been qualified subsequently by quality management system authorities like ISO and GJB. JINPAT has also introduced management system like ERP to improve overall production efficient.
Through execution of these advanced management concepts and methods, JINPAT's management performance and delivery efficiency have witnessed a great progress. And given the still existing problems, JINPAT never stops searching for better management system to further optimize its production efficiency and quality standards. JINPAT is looking for a system that tracks down to every procedure right from material purchasing to production. Introducing MES, which is an abbreviation for Manufacturing Execution System, becomes a vital step forward.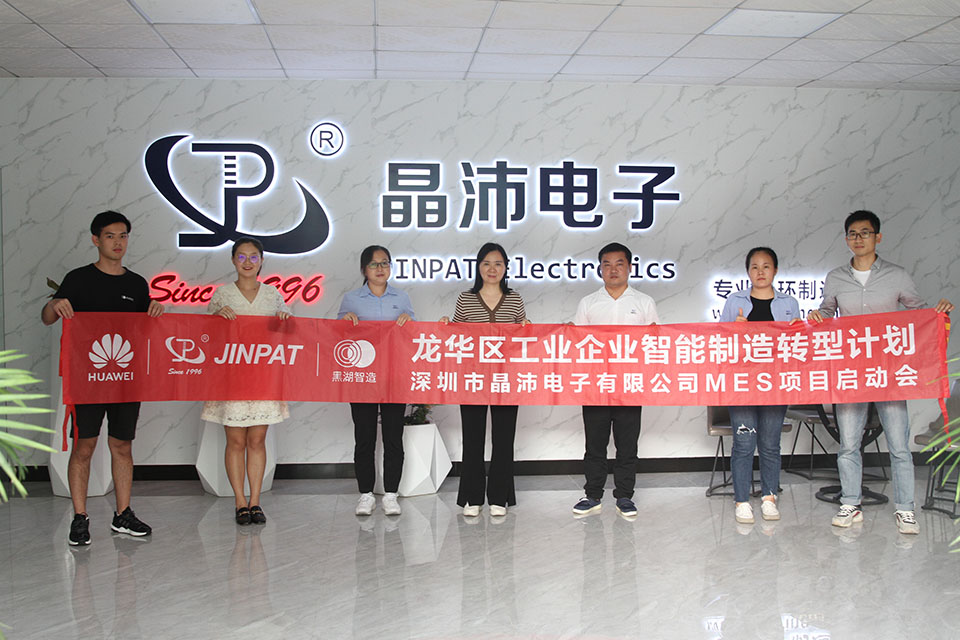 Manufacturing Execution System is an advanced production management system that can record every details of the manufacturing process. This system is broadly applied in various manufacturing industries. With the implement of the MES project, JINPAT keeps a traceable record of its slip ring production and can inspect problems occur promptly. This system offers in-time and precise feedbacks of our slip ring projects and therefore contributes to improving slip ring quality. Besides, the MES offers sufficient data to optimize manufacturing cycle. This is quite a revolution for JINPAT, especially when running custom slip ring schemes with different degrees of technology complexity.
With the introduction of MES, JINPAT Electroincs will greatly improve in its product standard as well as delivery punctuality. It is also a great breakthrough of JINPAT Electronics, marking a great step forward in intelligent manufacturing.